6 days Tantric Massage and Tantric Yoga Training Retreat in Bali, Indonesia – April 24th-29th, 2017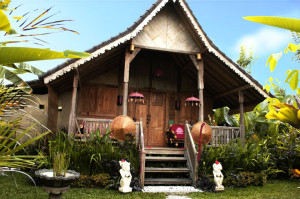 6 days of yoga in Bali is already intriguing, especially at this beautiful location with a steam sauna and watsu pools in the rice fields. More than just an average retreat, however, we will be teaching tantric massage supported with meditation and tantric practice.
Bring your partner or come solo – this retreat is for everyone wanting to learn how yoga and tantra work in simultaneously to bring bliss into the heart and go deeper into authentic communion with the divine.
We aim for equal men and women in this retreat, so if you are single, please know that there will be a process to submit to us for registration so we can align the sexes appropriately.
What this tantra retreat is about
In this retreat, we are combining yoga and tantra, as well as specific techniques of tantra (yoni and lingam) massage. We all want more love, as well as pleasure. This retreat is developed with the intention of guiding natural movement into the moments of bliss we all cherish in our hearts and in our abundant lives.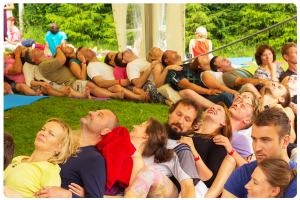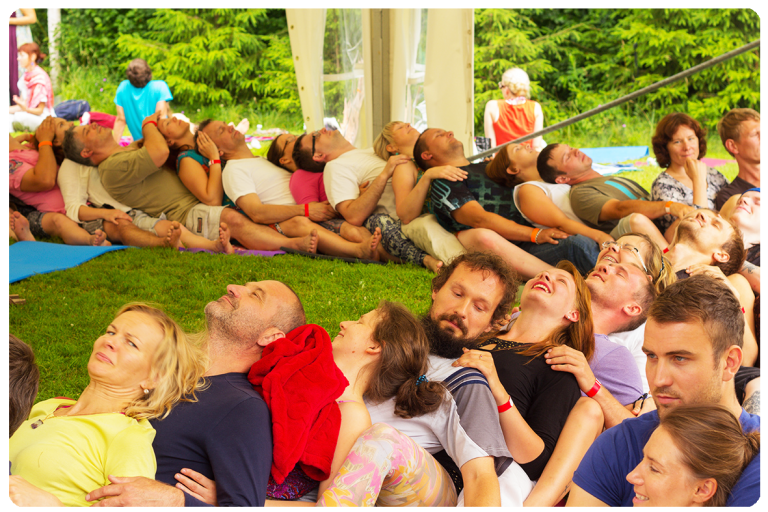 Begin your day with meditation – we will show you how, and this doesn't mean we make you do Vipassana every morning. There are other ways to train the mind. Meditation will make your retreat more rewarding, more aware, and this is what you will need – we promise a steep learning curve and a journey that is unforgettable.
Enjoy the most excellent morning yoga practice you've ever done with the nicest group of yogis on the path going upwards, overlooking grandiose rice fields, just outside the bustle of Ubud center.
Be treated to an amazing vegetarian brunch and dinner prepared by a world class chef.
Receive authentic training into the world of tantra, influenced by the teachings of Mantak Chia, Osho and Agama styles. Learn how tantra only exists when it coincides with meditation and yoga. Learn how to give the tantric massage – yoni and lingam massage are included. There will be some nudity in the course as part of learning this incredible healing massage technique.
The massage element of the retreat includes:
Teachings of pressure points to induce sexual opening;
Appropriate timing of the massage on the body for both men and women;
Communication techniques which can make the difference in the trust level and overall experience for the receiver;
Multi-orgasmic response induction;
Chi Nei Tsang (abdominal work) and Karsai Nei Tsang (genital) massage training;
Ways to move energy into the higher centres of the body while performing techniques in tantric massage;
How to move a woman from clitoral orgasm to deeper centres of pleasure, cervical and g-spot stimulation;
How to massage a man's lingam in a relaxed manner, so that sexual performance is enhanced;
You will completely immerse yourself in yoga and meditation, as well as tantra outside of external influences with a focus on the ability to come back to yourself. You will be either introduced or deepen your spiritual practice in an intensive setting, working on the power of manifestation and acting from the place of the heart. The schedule includes 6 days of instruction and 1 day of rest.
Become a master of your emotions, your ability to communicate and your life, so that each experience you have in your life becomes more refined, blissful…the kind of life you want to continue.
Each step of this retreat is meant to take you deeper into your true self – the one that is there when no one is looking…it is meant to uncover truths that may need to be revealed in order to become more open to the opportunities, including the sensual pleasures in life…
Daily schedule:
7:15 instructed meditation;
8:30 yoga practice;
11am brunch;
12:30 tantric teaching and tantric massage training (bring your sarong and oil);
4 pm yoga, chi gong, or tantric massage session;
6:30 dinner;
8:00 evening activity, tantric lounge, sauna or on your own/out of classroom practice.
Excursion:
Arrival excursion to Tirta Empul – the holy spring
We will travel together to Tirta Empul, to purify and pray for success in all elements of human life. Accompanied by a Balinese guide, you will gather insight into the culture of these artistic, happy and generous people.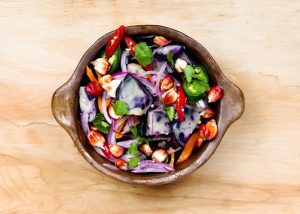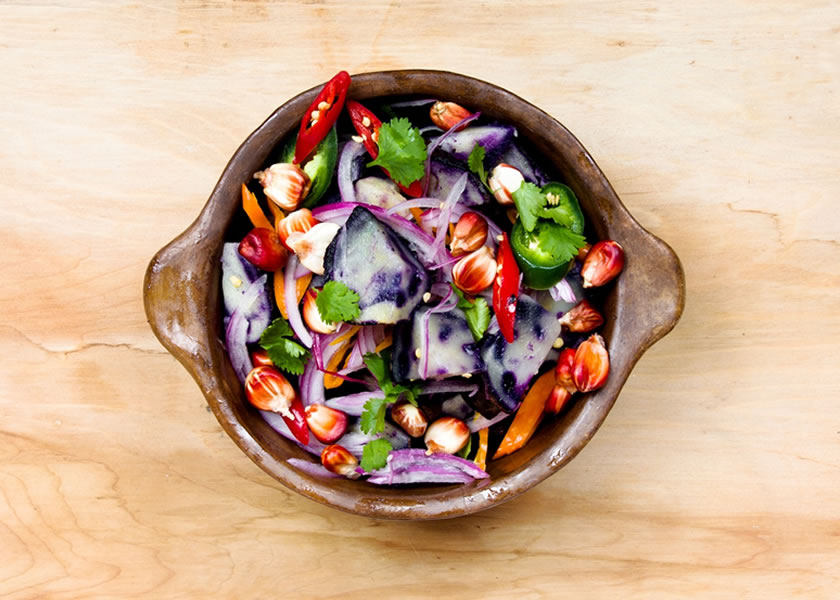 Gourmet vegetarian meals are included in this retreat.
Bali has some of the best food in the world, with particular attention paid to quality, freshness and presentation.
The chef knows what yogis like and prefer. If you have special food requirements, please let us know when you register.
Accommodation
Swasti Eco Cottage is a charming hotel of 14 individual cottages and bungalows with a swimming pool, an organic gourmet restaurant and vegetable garden (from which most of the fresh food used in the kitchen is grown) and an Eco-Spa providing 100% natural well-being treatments.
Located in Nyuh Kuning, a small and quiet woodcarving village adjacent to central Ubud, directly across from the famous and exciting 'Monkey Forest' omits 'so'(less than a 5 min walk from the centre of town), it retains the rural like atmosphere so appreciated by visitors in Bali. Thanks to such a prime location, comfortable and peaceful setting, Swasti Eco Cottage is renowned and recommended by visitors from around the world.
Your instructor: Satyama Lasby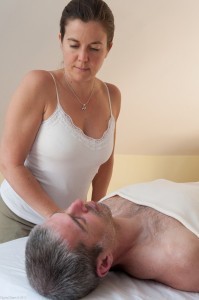 Satyama Lasby has been teaching yoga and yoga retreats for 15 years. Originally from Canada, she has a certification in Integrative Yoga Therapy and is influenced by Sivananda and the Hatha Vinyasa and Agama styles of yoga. She is an Osho sannyasin with a passion for facilitated leadership in tantra and meditation. Integrating the healing benefits of yoga, she assists others in developing the mind-body connection in her teachings and her teacher training and massage training. Her meditation influences are from Osho Rajneesh, Vipassana and residential practice at several Buddhist monasteries. Chi Nei Tsang (abdominal massage and release) is her specialty.
satyama@satyama.ca
Investment
$1349 single person (we are matching numbers of single people through your initial application and interest in this retreat)
$2400 couple
$4400 (group of 4 sharing)
Earlybird pricing is in effect until April 15th.
We welcome your questions and would like to know more about you for this retreat. We will send you a few questions upon your inquiry.
Email info@opentobliss.com to confirm your space and payment received. $675 deposit is required. The remainder you can pay upon arrival at Swasti on April 24th if you wish.
50% returned for cancellations before March 31st.
Deposits can be made via PayPal or e-transfer
Deposit required to hold your booking (limited to 20 people) $675 by PayPal or e-transfer