Satyama Ratna Lasby
Certified Tantric Yoga Teacher Trainer and Chi Nei Tsang abdominal Massage Trainer
2 Paths to Awakening: Yoga and Tantra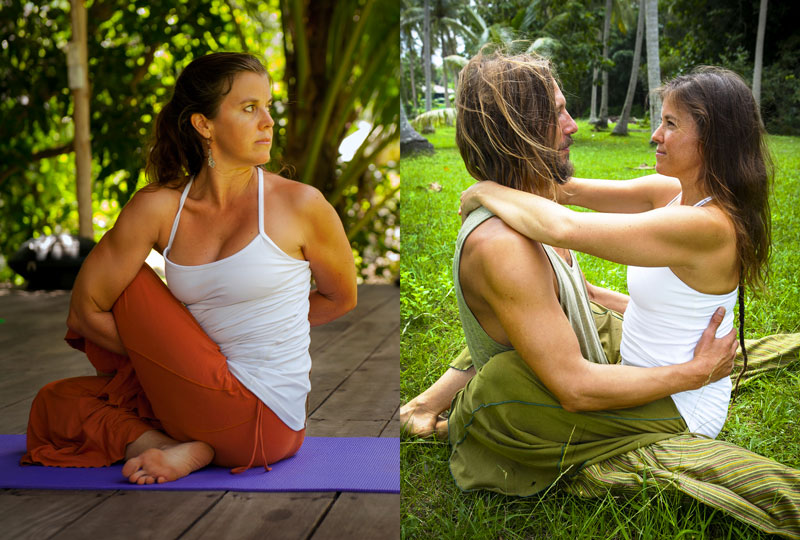 YOGA: Satyama has been teaching hatha yoga with depth for the past 16 years. With certification in Integrative Yoga Therapies, Sivananda, Yin and the Hatha Vinyasa styles of yoga, she draws also upon her work as high level therapist (Osho, yoga and art therapy disciplines) and tantra facilitator to give the ultimate experience in healing and bliss in her yoga teacher trainings and uniquely-designed retreats in tantric yoga. She is currently leading Tantric Yoga Teacher trainings with a focus on the evolution of yoga. Yoga with the attitude of love, respect, truth and transparency…not just about the individual, but more on how the individual functions within community via practices on and off the mat.
"Take everything you think you know (about yoga and spirituality), turn it upside down, and begin a new journey of acceptance for the multi-dimensional elements that occur once you commit. Then learn what Tantra really is, and how yoga can bring you there."
Satyama is an Osho sanyassin, yoga teacher trainer, facilitator and leader in authentic tantra and meditation. Integrating the healing benefits of yoga and her experience as a trainer, massage therapist and community leader, she assists others in developing the mind-body connection with awareness and grace in Thailand, India and Europe.
Massage
Chi Nei Tsang Abdominal Massage
Tantra and Karsai Massage
Cranial Sacral Therapy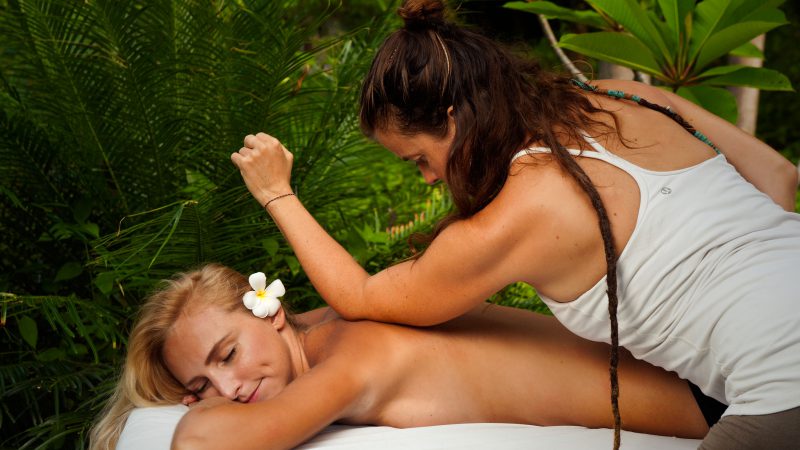 Satyama's extensive experience in bodywork has led her to specialize in Chi Nei Tsang trainings (but she does give all kinds of masssage sessions, just ask specifically for one). She is trained in deep tissue massage (Canada), lomi lomi Hawaiian massage (Hawaii), cranial sacral therapy (Costa Rica), high states of tantric massage, Thai Massage and Chi Nei Tsang (abdominal) and Karsai Nei Tsang (genital) massage. She has trained with the techniques of Tao Gardens (CNT) and teaches retreats and courses in Chi Nei Tsang (CNT).
CNT is a system of organ massage that also looks at core wounds and emotional-related issues stored in the body that eventually manifest as disease when not released.
"Touch is the door to open into greater intimacy. Speak first of what you need, then stop talking."
Satyama is a gem! In the yoga retreat I just attended, I really got to know her as a person, not just a yoga teacher. She is strong yet kind, intuitive and able to tell it like it is. She knows how to lead a group in and out of all of our stuff, leaving us more free to be who we are! She knows how special we all are as well!
Kerri, USA
Do you like Yoga? Curious about Tantra? Learn how they can be practiced and exemplified in your life in this retreat!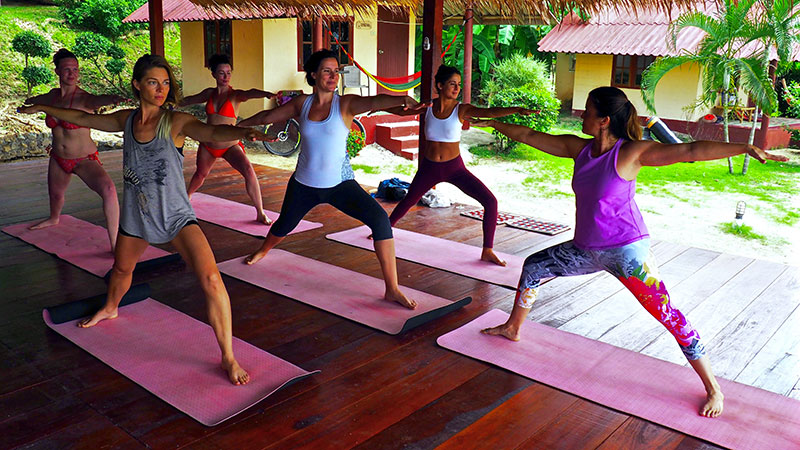 Question: I want to come to the Tantric Yoga retreat in July on Koh Phagnan, but I don't exactly know what I am signing up for! Is it Safe? Sexy? Fun? Authentic?    What I am looking for in a holiday with purpose?
Its all of this. Just say YES! July 5-10 at a private Villa overlooking the ocean with a salt water pool and amazing vegetrain Thai and Western food.
Tantric Yoga Retreats are the specialty of Open to Bliss and of the teacher, Satyama Ratna Lasby. The retreats focus on the combined subjects of yoga, Taoism, neo-tantra White tantra and methods of certain types of tantric massage. This is a one-of a kind offering in Koh Phagnan, an intensive yet totally immersive experience  which will use the energy of the group to experience life in a  completely transparent community. With emphasis on sublimation and energetic shifts towards the heart , the retreat has the intention to take truth and trust to a new level, while teaching authentic tantric practices for our physical, mental spiritually sexual health. 
 You Will Learn:
How to refine and harness sexual energy to be used for work, play, protection and manifestation through yoga and unique meditative practices  (Osho meditations, dynamic, kundalini, nadhabrahma, No Dimensions, vipassana and tantric touch meditations)
Kriyas and purification techniques to ready the body for a new level of healing, resolving possibly even karmic conditions.
How to sublimate lower energies both in yoga and in intimate situations in your life.
Tantric Yoga practice and the break-down of techniques will awaken your innate Life Force (Kundalini energy) changing how you see the world, and how others perceive you.
Asana practice in hatha, vinyasa and yin tantric awareness

Sexual Vitality Pranayama techniques,  Uddyiana Bandha and Nauli Kriya

Taoist cultivating, circulating & sublimating, Mantak Chia style

Masculine-Feminine Dynamics – direction and flow, how to balance your yin and your yang

Tibetan Tantra and use of tantric mudras 

Conscious communication and work on transparency, trust-building and authenticity to self, partners, other women, other men

Cultivating the multi-orgasmic response through touch 

Transfiguration and tantric moon rituals for manifestation
In the Afternoon, you will also learn about touch:
How to create and hold sacred space for Chi Nei Tsang , tantric and non-tantric massage
Tila touch points, plus the appropriate time to spend on which points to remove blocks in the body
De-armouring of the abdomen and sexual organs
How to remove unconscious mental protection barriers and cultural conditioning through communication 
How this profound type of massage heals
A woman's internal potential through the body – A, G, K spot inductions, plus Taoist breast massage
Men's mapping and trust
The retreat is open to singles and couples, so that we  can learn this for each other. 
A survey is done with each person registering for the retreat so that the retreat is designed for the interests of the group.
Email? Send one! info@opentobliss.com