Tantric Yoga Teacher Training, November 25-December 8, 2018 in Thailand
Tantra -Vinyasa Yoga Teacher Training with Satyama  
 200 hours of hatha – vinyasa – tantra yoga…more than the average yoga teacher For those on a path of depth, intimacy, and ability to assist others via yoga asana, authentic communication, community living and the path of Truth.
An internationally certified program
Tantric Yoga and Massage Retreats
with Satyama
Yoga Teacher Trainings in Thailand.. Tantric Yoga Retreats for women and men in India and Portugal. Chi Nei Tsang trainings in Thailand and Europe.
Learn to be a yoga teacher and a Chi Nei Tsang abdominal massage therapist.
Take a conscious vacation and learn in depth tools to improve your health and your life.
Tantric Yoga Teacher Trainings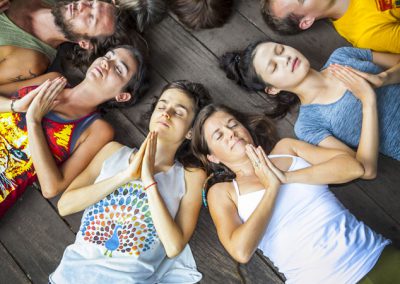 Yoga Teacher Trainings are an extensive, experiential explorations on the mat and into  life. Satyama has the expertise to take you deeper into yoga, and also pulls in tantric yoga philosophy to add to your training.
A typical day in our trainings provides you with an energetic practice and tantric or yin yoga practice every day.
Between yoga classes, we  experience  deep teaching on asana, yoga history and philosophy, exercises and processes in tantra as well as inquiry into the self.
Satyama brings knowledge and experience with Osho's teachings, meditation and a feminine wisdom to creates a life-altering experience. She has taught over 700 people to  become yoga teachers.
Become a yoga teacher. Change your life by learning how to live your life, tantrically. You won't regret it.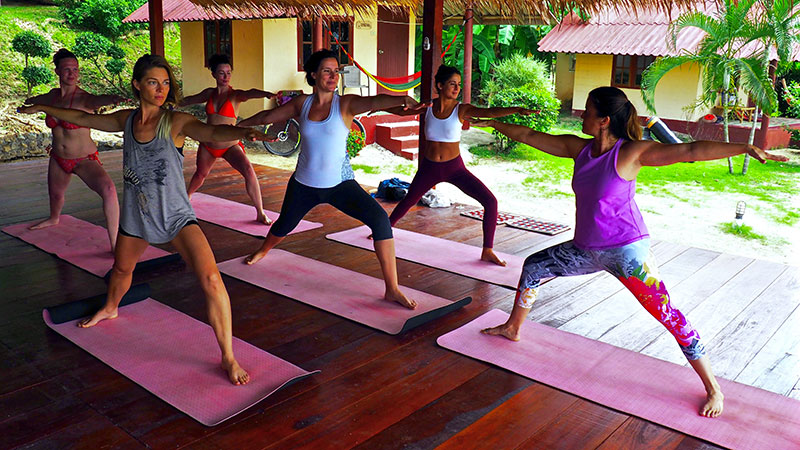 This retreat on the combined topics of tantric yoga, Tantra massage and the Taoist system is designed for your courageous side.
Begin your day with Osho  meditations and the best yoga you have ever done.
Explore the realms of tantra  and the world of tantric massage within a safe space created for the purposes of healing and appropriate  use of our sexual energy.
Through ancient yoga techniques and kriyas, as well as profound tantric practices, you will transform again and again by re-wiring old patterning and opening a new path to freedom, deep pleasure, grounded awareness, and intimacy within your life.
Abdominal  (CNT) and Tantric Massage Trainings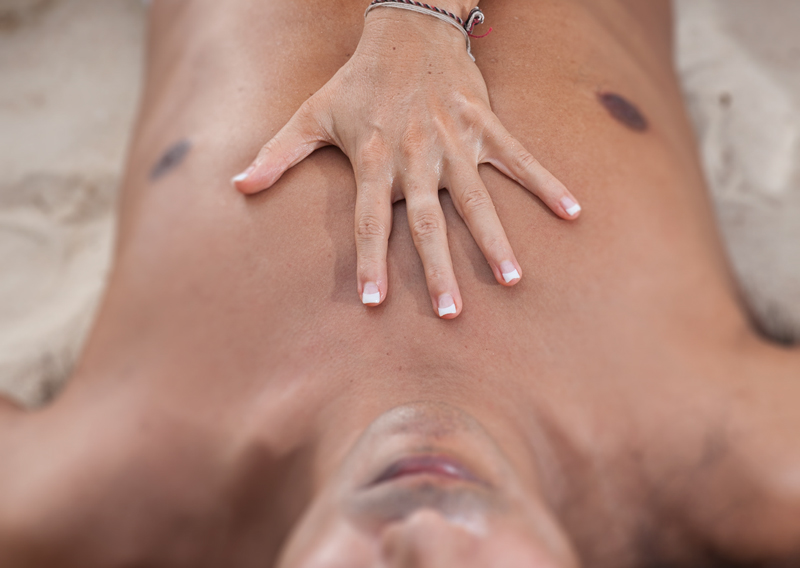 Open to Bliss offers certification in Chi Nei Tsang abdominal massage, Karsai Nei Tsang (Tantric Grandmaster Mantak Chia's work).
Chi Nei Tsang is the Chinese name for "bringing energy to the abdomen" and it has the potential to release repressed emotions stored in the internal organs which eventually result in physical aliments such as indigestion, constipation, endometriosis, infertility, proplapsed uterus, migraines and many other chronic digestive or sexual conditions.
It is a Taoist technique, easy to learn and great for people already giving massage, or if you wish to learn how to heal naturally through touch. You will be certified in CNT at the end of the course.

What Is Tantric Yoga?
Tantric yoga is a unique combination of both hatha yoga, sublimation techniques, kriyas and tantric meditation. Each training and/or retreat aims to offer experiential teaching that combines the focus obtained through meditation and practice in presence and building energy for tantric encounters or living life with a "yes" attitude.
The body needs to be prepared and open through yoga. The mind needs to be clear for love to come in its full presence. The intention is stated and naturally arises when the beings who walk the path of tantra and yoga together unify in a resonating state of consciousness that connects to nature, oneness and superconsciouness. Dive in!
Certified Hatha, Vinyasa Yoga and Tantric Yoga Teacher Trainer
Chi Nei Tsang and Tantra Massage Trainer
Therapist – Self-development, liberation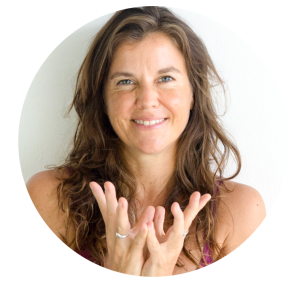 Satyama has taught yoga for the past 16 years. With certification in Integrative Yoga Therapy, Sivananda and the Hatha and Vinyasa styles of yoga, she draws also upon her work as a massage and emotional release therapist (Osho) to give people the experience of healing and bliss in her teacher trainings and uniquely-designed yoga and Chi Nei Tsang massage retreats.
Become a Tantra Yoga Teacher
Massage Therapies
Become a trained practitionner of Chi Nei Tsang abdominal massage and Karsai Nei Tsang taoist tantric massage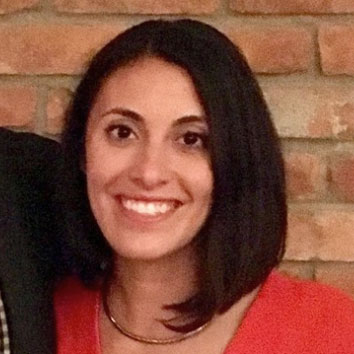 "Satyama is approachable, educated, informed, passionate, and the most enjoyable classes of my life were with her due to the energy she provides and environment she created."
Kelsey DeMarco, USA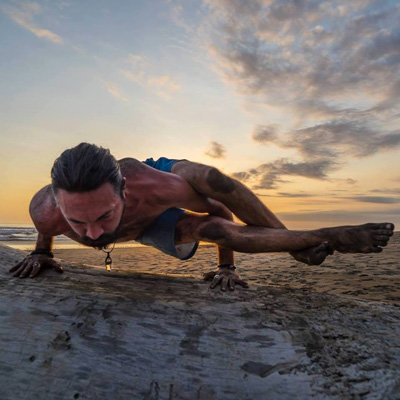 "I felt more open, alive, and awake coming out of my 200-hr YTT with Satyama than I have ever felt in my life.  She will teach you, lead you, inspire you, and transform you and your practice like no other.  I can't say enough about her or what she has done to support the beginning of a new chapter in my life as a yogi and yoga teacher."
Brian Pineal, USA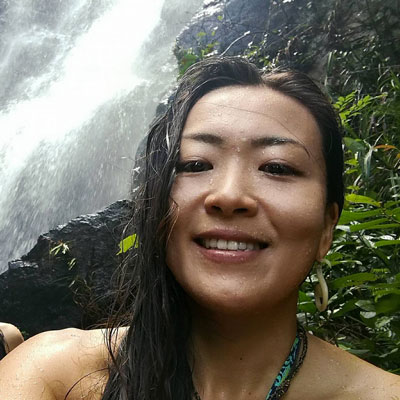 "The teachings in this recent experience in yoga and meditation are fantastic. Satyama has a great sense of humour, which lightened up my mood even when I felt exhausted by everything. It has taken my further on the path of love and self-development."
Tomoko, Japan
Keep informed!
Request to be added to the list of VIP's (maybe this means you) so that you receive some information on upcoming retreats and Tantric Yoga Teacher trainings. They don't happen all the time, so being reminded might be a good idea…
Plus, the newsletter can be full of juicy information on tantric practice, rituals, yoga postures that make a difference, or something related to leading a more fulfulling life. Are you living your dreams yet? Take a step.
Do you like Yoga? Curious about Tantra? Learn how they can be practiced and exemplified in your life in this retreat!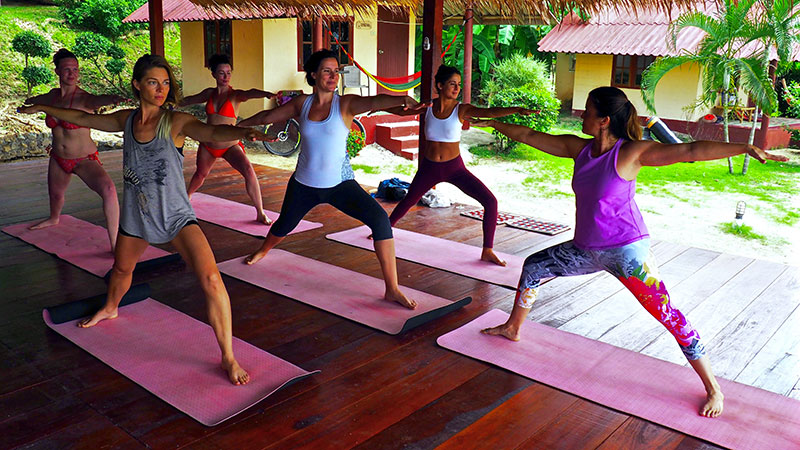 Question: I want to come to the Tantric Yoga retreat in July on Koh Phagnan, but I don't exactly know what I am signing up for! Is it Safe? Sexy? Fun? Authentic?    What I am looking for in a holiday with purpose?
Its all of this. Just say YES! July 5-10 at a private Villa overlooking the ocean with a salt water pool and amazing vegetrain Thai and Western food.
Tantric Yoga Retreats are the specialty of Open to Bliss and of the teacher, Satyama Ratna Lasby. The retreats focus on the combined subjects of yoga, Taoism, neo-tantra White tantra and methods of certain types of tantric massage. This is a one-of a kind offering in Koh Phagnan, an intensive yet totally immersive experience  which will use the energy of the group to experience life in a  completely transparent community. With emphasis on sublimation and energetic shifts towards the heart , the retreat has the intention to take truth and trust to a new level, while teaching authentic tantric practices for our physical, mental spiritually sexual health. 
 You Will Learn:
How to refine and harness sexual energy to be used for work, play, protection and manifestation through yoga and unique meditative practices  (Osho meditations, dynamic, kundalini, nadhabrahma, No Dimensions, vipassana and tantric touch meditations)
Kriyas and purification techniques to ready the body for a new level of healing, resolving possibly even karmic conditions.
How to sublimate lower energies both in yoga and in intimate situations in your life.
Tantric Yoga practice and the break-down of techniques will awaken your innate Life Force (Kundalini energy) changing how you see the world, and how others perceive you.
Asana practice in hatha, vinyasa and yin tantric awareness

Sexual Vitality Pranayama techniques,  Uddyiana Bandha and Nauli Kriya

Taoist cultivating, circulating & sublimating, Mantak Chia style

Masculine-Feminine Dynamics – direction and flow, how to balance your yin and your yang

Tibetan Tantra and use of tantric mudras 

Conscious communication and work on transparency, trust-building and authenticity to self, partners, other women, other men

Cultivating the multi-orgasmic response through touch 

Transfiguration and tantric moon rituals for manifestation
In the Afternoon, you will also learn about touch:
How to create and hold sacred space for Chi Nei Tsang , tantric and non-tantric massage
Tila touch points, plus the appropriate time to spend on which points to remove blocks in the body
De-armouring of the abdomen and sexual organs
How to remove unconscious mental protection barriers and cultural conditioning through communication 
How this profound type of massage heals
A woman's internal potential through the body – A, G, K spot inductions, plus Taoist breast massage
Men's mapping and trust
The retreat is open to singles and couples, so that we  can learn this for each other. 
A survey is done with each person registering for the retreat so that the retreat is designed for the interests of the group.
Email? Send one! info@opentobliss.com