Chi Nei Tsang & Transformational Retreat
November 1st -8th, 2020
Orion Healing Center
Koh Phangan, Thailand
This retreat is truly, a unique deep dive into LOVE, first and foremost.
This retreat is designed as an overall intensive experience in the subjects of yoga and deep interpersonal work
If you have ever wondered about how to change something in your life, a deeper way to practice yoga, or how to have more meaningful intimate experiences (that you know exist!), this retreat may be designed for you.
Delve into learning more about the wonder of the human body and how it needs to heal in order to become open to receive more and more pleasure and bliss.
It is rising in popularity to heal disease caused by suppression of emotions, trauma, poor eating habits, sexual repression, and toxic environments. The retreat will teach you how to rid your body and heart of suppressed desires and feelings.
We feel into the group and go slowly into a safe space where we work on communication as it focuses on both sensual points on the whole body. We slow down our movements and become more aware of what our partner is feeling or processing from previous intense experiences.
Learn how to hold space for sacred touch and how to prepare a ritual for protected interaction between the giver and receiver. You will experience what it is like to have both roles, giving and receiving.
You also gain the experience of working on different people. Every individual's body is completely different. You will also be taught touchpoints and how to remove certain blocks in the body and what it takes within yourself to build trust.
We will use some emotional release techniques, We will also teach the Taoist ways of cultivating and circulating sexual energy. You will learn what tantric yoga is and does for your own upward movement and growth on a spiritual path in your life. We will ascend in many ways, shapes and forms, unseen to the human eye.
One intention from the organizer's perspective is to make the group's actions come from the heart. Sharing, forum, and circling with the group will reveal and deepen transparency between us so that trust remains strong through all of our activities.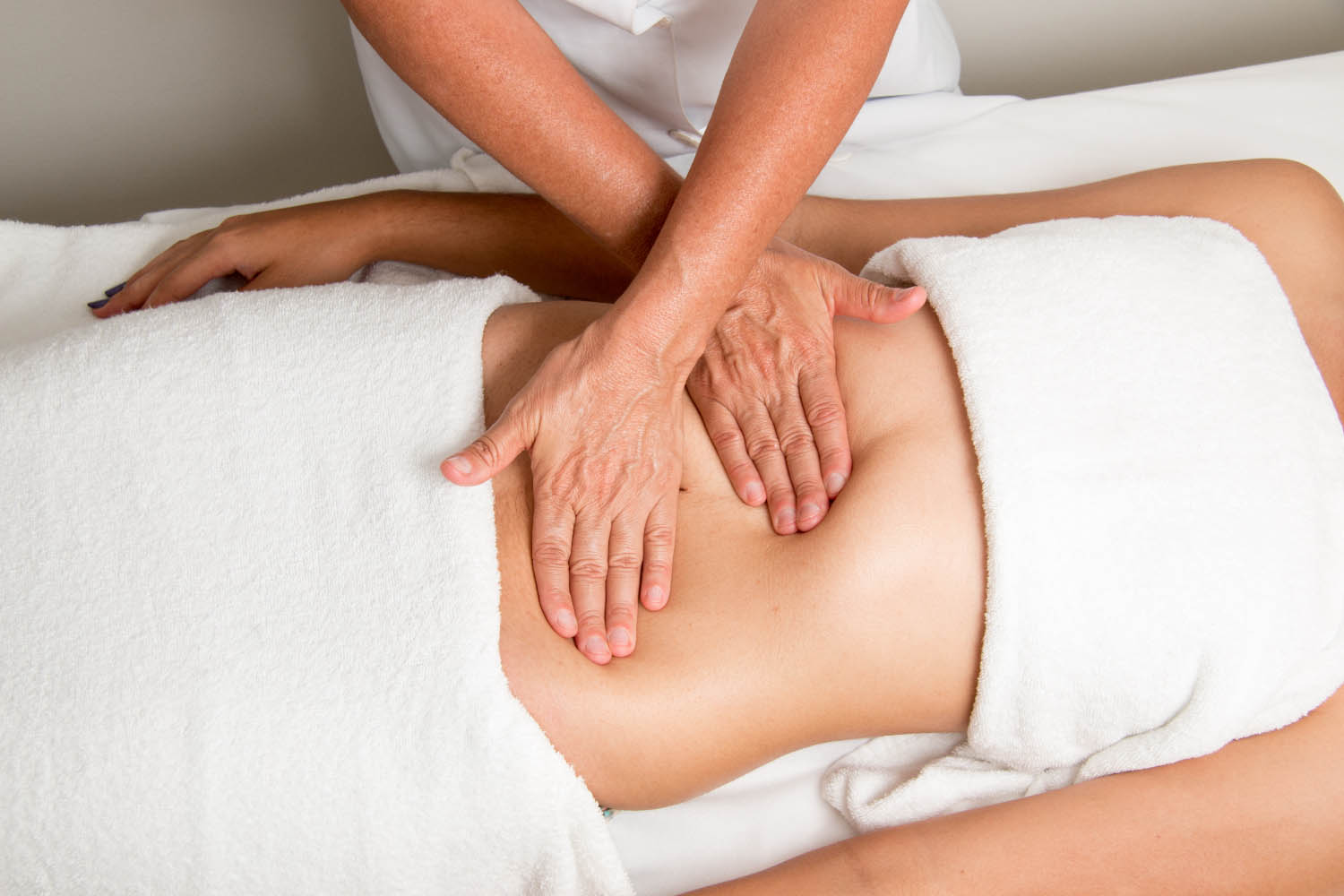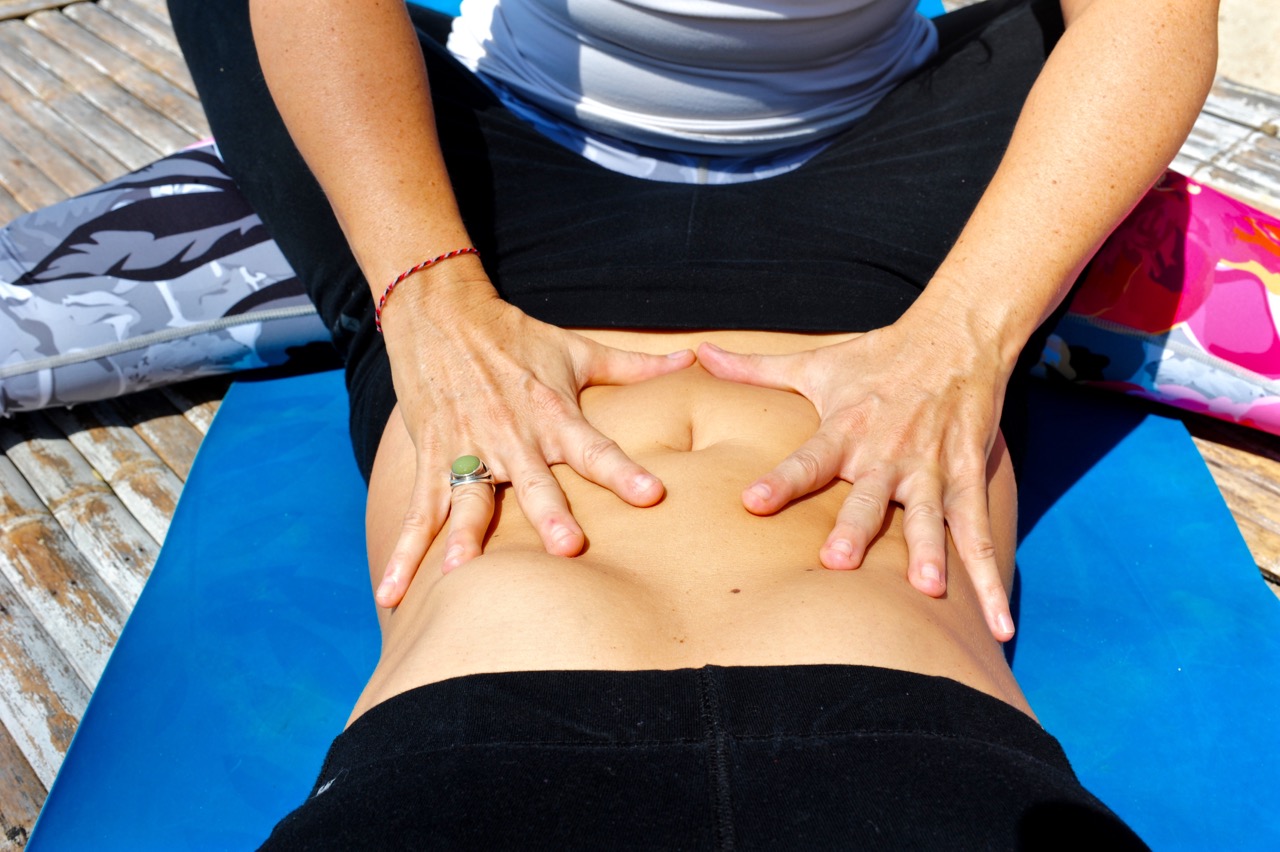 All of this is set in Rasaruna in the jungle. Through this intensive of pure joy nestled in nature, there is no end to what surprises will come in each moment. This retreat, while going deep, also has elements of extreme fun and pleasure – get ready for a lot of dancing and playing through processes. By the end of the retreat, you may feel more balanced in terms of your yin and yang. 
This retreat is hosted by Open to Bliss Retreats, facilitated by Satyama Ratna Lasby and Julio Aranda. .
The training is open to everyone – singles, and couples, people with children. We embrace your shadow sides and celebrate your strengths and grow together each day as a group.
Highlights: Your days are full. Surprises in the work of the retreat are abundant.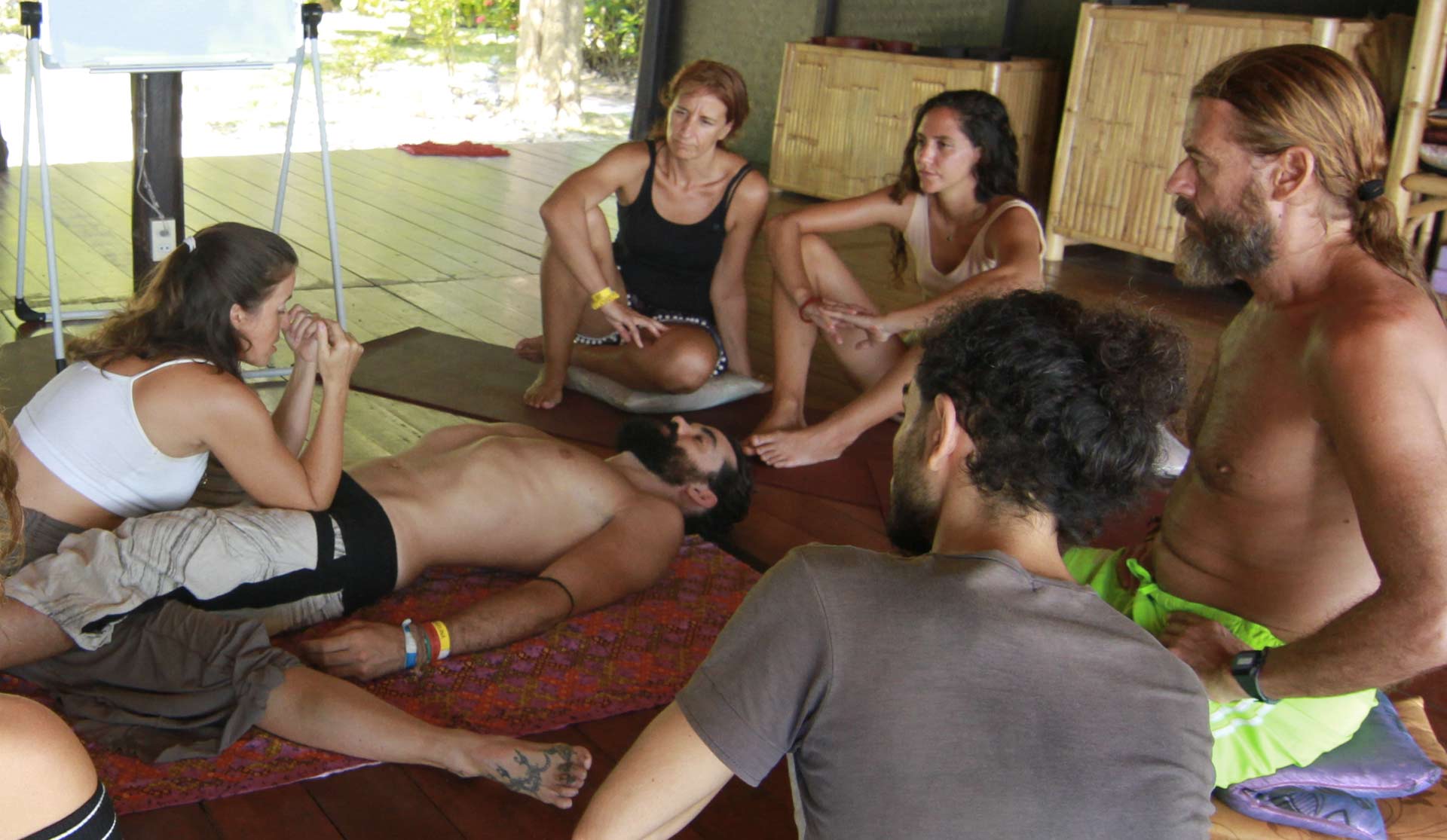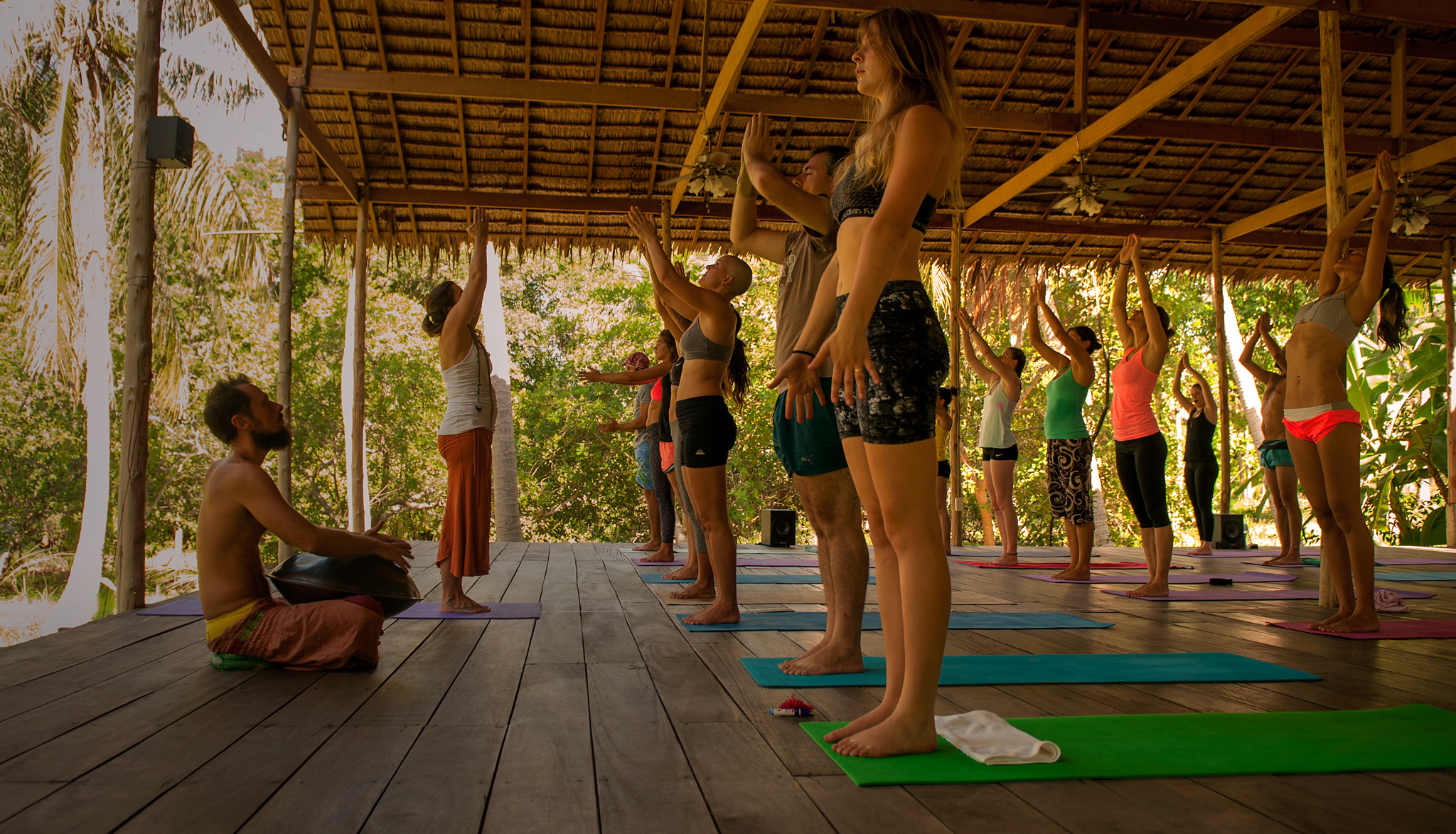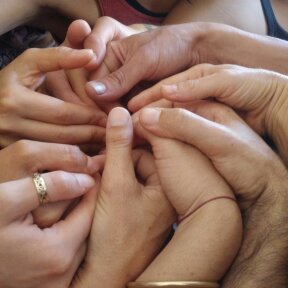 This retreat is also focused on the highest forms of spiritual training from external tantric massage to the third level of tantra, taking you on a journey into the self that can only prepare you for fulfillment on your path of love, for yourself and for another, also for the divine.
The group will move into complete transparency through the use of a community-building tool called Forum.
Through transcendence and initiation on the alternative path, you can reach a new level of experience with yoga, dance and tantra and in your personal life via sublimation and exposure of the shadow sides of the human being, moving into a complete love space. Plant medicines are used in this retreat to get to sacred places.
You have time to rest and recharge. You also have plenty of time to play.
This retreat is designed to go deep. To open you up, expose your stuff, and get to core issues that can be healed. Many of our wounds are held at the ancestral, parental, relating and sexual levels, so we go there in order to go through physical, emotional, and potentially multi-generational healing. This retreat may support you in the journey of love.
You will be supported by the faciliators and the group when things become triggering. Support may be new for you, and you are asked also to support the community so that we all have an amazing experience by co-creating it together. These friends become friends for life due to the trust built in the retreat, and also from the use of plant medicine.
Past retreatants report a feeling of liberation and freedom in their lives for the first time ever. They experience a deeper sense of self-love from being able to identify and express their personal boundaries.
People become empowered to state their desires, and also to develop the wisdom to be able to manifest them without a lot of "doing" or making something happen, as this never works anyway. Many report greater appreciation for learning how to give and receive pleasure in a respectful, loving, non-egoistical way. These are traditional tantric teachings, there is nothing to fear. Just jump into this unique opportunity where we dare to "go there."
It is all about pure love and magic when we come together to learn as a group! Yoga will help your body. Meditation will help you process. Experiments with other people provide you with a platform in which you can try things out, not just study them in a book. There is plenty of space where we will see what arises and what is neede in the moment. Not all is structured.
Investment
575 Euro, and this includes 2 vegetarian meals and your accommodation.
Reserve Your place Now