Satyama Ratna Lasby
Certified Tantric Yoga Teacher / Trainer/ author
Chi Nei Tsang Abdominal Massage Trainer and therapist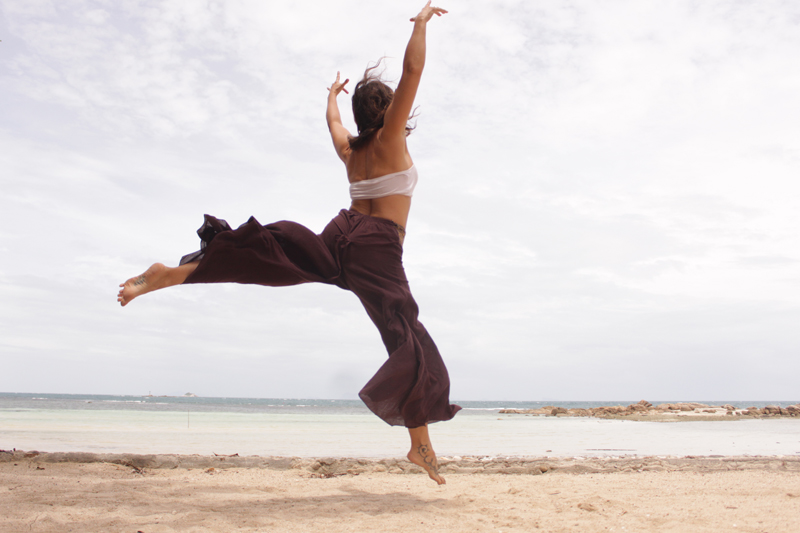 Satyama Lasby has been teaching hatha yoga with depth for the past 20 years. With certification in Integrative Yoga Therapies, Sivananda, Yin and the Hatha Vinyasa styles of yoga, she draws upon her work as a therapist (Osho, yoga, Chi Nei Tsang and art therapy disciplines) and tantra facilitator to give the ultimate experience in healing and bliss in her yoga teacher trainings and uniquely-designed tantra immersion programs. She is currently leading Yoga Teacher Trainings with a Tantric concentration and Tantric Immersions on Koh Phangan, Thailand.  She also gives sexual awakening sessions for men and women.
Satyama is an Osho sanyassin, yoga teacher trainer, facilitator and leader in authentic tantra and meditation. Integrating the healing benefits of yoga and her experience as a  community leader, she assists others in developing the mind-body connection with awareness and grace in Thailand, India and Europe. Reach out, there is always something happening.
Trained In:
Chi Nei Tsang Abdominal Massage
Tantra and Karsai Massage
Cranial Sacral Therapy
Lomi Lomi Massage
Satyama's extensive experience in bodywork has led her to specialize in Chi Nei Tsang and Karsai Massage (healing tantra work) trainings. She is also trained in deep tissue massage (Canada), lomi lomi Hawaiian massage, cranial sacral therapy, high states of healing tantric massage, Thai Massage. She has trained with the techniques of Tao Gardens (CNT) and teaches retreats in course format in beautiful locations in Chi Nei Tsang (CNT), Karsai and proper Tantric Massage.
Take everything you think you know (about yoga and spirituality), turn it upside down, and begin a new journey of acceptance for the multi-dimensional elements that occur once you commit. Then learn what Tantra really is, and how yoga can bring you there.
Satyama's Background
Chi Nei Tsang, Karsai Nei Tsang and Tantra Massage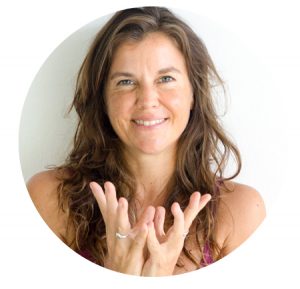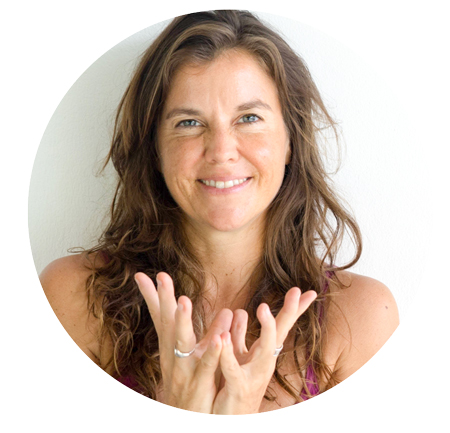 Satyama began studying Chi Nei Tsang in 2012 in Chaing Mai, Thailand, after deciding that she no longer wanted to live in the societal "system" in Canada. Previous to her career in Yoga and Massage, she served the citizens of British Columbia with her position as General Manager of the Greater Vernon Chamber of Commerce. That position, which almost led to burnout, and also the end of her partnership, was enough to make her quit in order to go into a deep study of meditation in India.
Yoga teaching and practice was a natural leap after she had also been a well-known fitness instructor for twenty years. Then from her studies in yoga, she learned how to give Thai Yoga Massage, Swedish Deep Tissue Massage, Cranial Sacral Therapy and Osho Rebalancing.
Bringing Chi Nei Tsang to Koh Phangan
She was curious about Chi Nei Tsang because she herself had suffered from endometriosis since the age of 27 and had not yet discovered a way to heal it, or even feel relief from the pain. Many menstruation periods were a stress, as she could not move, was vomiting, and felt as though she was giving birth, She was literally delivering blood clots. When she took her training in the abdominal massage with Ohm Rinraya, the pain disappeared the next month. She knew there was something really here, physically and metaphysically that could help people with fertility and menstrual disorders, digestive issues and pains that were caused by emotions, as all dis-ease really is a cause of the emotions not being at rest. She took the training to Koh Phangan that year, introducing it to the island of natural healing. She has also been invited to teach it in Portugal, Sweden, Austria and the Philippines.
Karsai Nei Tsang (Genital Massage)
Several years later she returned to learn Karsai Nei Tsang, the healing genital work as her discovering of how sexual energy can heal also increased by living on the island. As there are not many Western regulations, Karsai Nei Tsang is accepted as is authentic tantra massage for healing. Now she puts both techniques together for sessions and trainings in how to rid the client from things like sexual repression, depression, prostate cancer past traumas caused by misaligned sexual experiences.
CNT and KNT are also part of Tantric Beliefs and Ways
It is her belief, that in tantra, including the practice of authentic tantra massage is a long journey. A person must first go through relationship and also sexual healing to then be able to reach the states of orgasmic and cosmic bliss that tantra is known for. Massage inclusive of all parts of the body is just one doorway into the world of tantra. Another is meditation, so is receiving a massage. To assist in healing, meditation Must be part of the process, at least from the side of the therapist. It is a great idea to receive a Chi Nei Tsang treatment (or a few!) to gain trust in the therapist.
Then additional Karsai Nei Tsang can be an opening, sometimes painful yet healing experience for someone. With time, the tantric (pleasure, sublimational, lighter and more subtle touch) can be added into a session if it is discussed beforehand and in context to the issues of the receiver. It is often a sensitive and intimate subject, and professionalism and care is always taken into account.
Please be aware of projections!
This is a healing service not meant to replace sexual longings but to heal what is in dis-order.

The foundation of Open to Bliss is meditation. Silent, active, or simple yet focused presence is really what makes something tantric. It is slow, respectful and from the heart. This is how we heal from the body into the spiritual level, and both of these treatments can have a metaphysical effect when done with love.