Tantra Massage and Abdominal Massage Training Retreat
Koh Phangan, Thailand
April 21st – 28th, 2017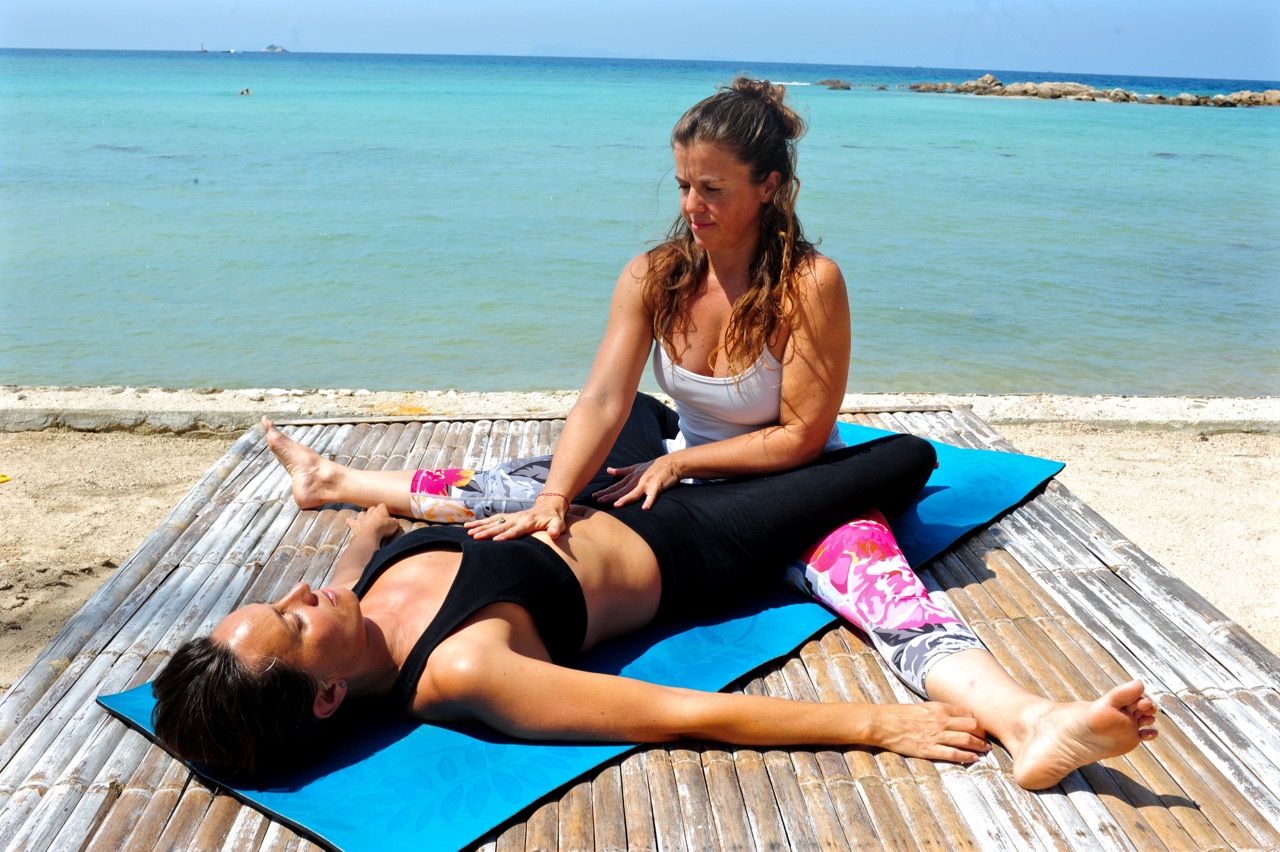 Longing to learn something new that involves conscious touch, tantric practice and a beautiful way to maintain the body and mind in paradise?
This intensive tantric and abdominal (Chi Nei Tsang) training retreat is intended for those interested in living life more fully from a tantric perspective, and for those wanting to learn about the secrets and techniques of tantric massage and CNT (the healing, tantric abdominal work of Mantak Chia).  After learning how to manipulate the internal organs from the outside of the belly, you will also learn and practice both lingham and yoni massage in sacred setting. This work can be profoundly healing and orgasmic for both the giver and receiver.
To support your massage learnings, we will do different styles of hatha yoga and active meditations, as well as Taoist tantric practices, kundalini activation techniques, energetic movements and intuition development to sublime our own energies and maintain presence in our actions while learning to give and when we are receiving this exclusive form of body work from our fellow practitioners.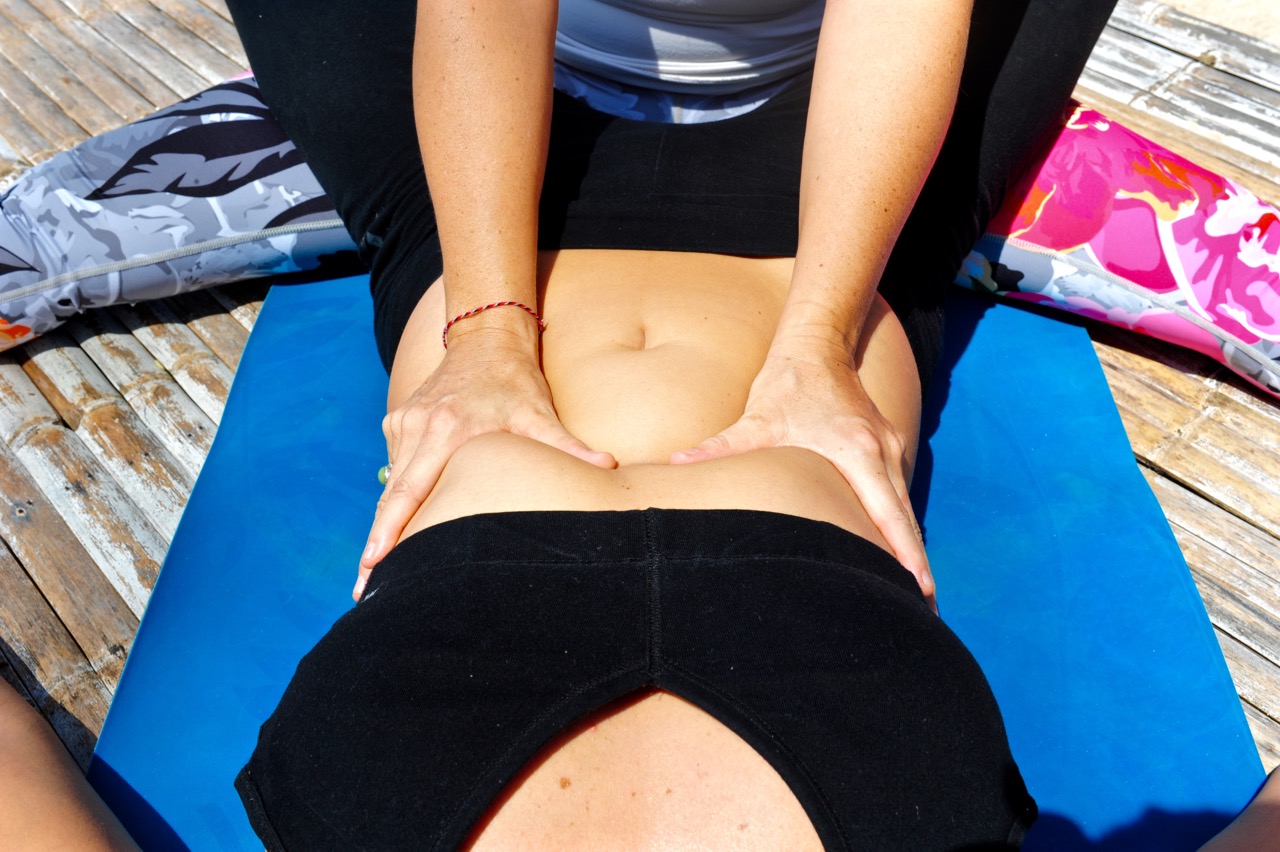 On a personal level, increase your understanding of tantric sexuality, both from the esoteric and meditational perspective and from hands on practice to increase your knowledge about pleasure and purified energetic centres.  You will learn many different massage techniques and the importance of Tantric principles, rituals and ethical guidelines.
This retreat can be a life changing event.
The ideal place to unplug, slow down that fast pace, and get back in touch with nature
Be more relaxed and refreshed than you've ever been
Have a wonderful time learning a different practice than your own
Peace and quiet for the mind, refreshing, tantric and purified energy for the healing and longevity of the body
Rediscover yourself after too long of feeling disconnected
Drop out of "normal life" for a period
Become stronger mentally and find inner peace
Begin your day with meditation – even if you don't meditate now, please know that it is vital to the kind of touch you will be able to give.
Read More
You need this work on yourself to develop a trust required in tantra massage. We will guide you on how to meditate! but this doesn't mean we make you do Vipassana silent sitting for an hour everyday. We will have shaking, dance, humming and whirling meditations, some influenced by Bhagavan Osho Rajneesh – dynamic and kundalini. There are other ways to train the mind. Meditation will make your retreat more rewarding though, centred and fun – we promise.
Enjoy the most excellent morning yoga practice you've ever done with the nicest group of yogis on the path going upwards. We get to do it around the beautiful pool at Sky Palm Villas!
Be treated to an amazing lunches and dinners prepared by a world class Italian chef. You get Thai food also!
Receive authentic training into the world of tantra, influenced by the teachings of Mantak Chia, Osho and Agama styles. Learn how tantra only exists when it coincides with meditation and yoga. Learn how to give tantric massage – yoni and lingam massage are included in this experience. There will be nudity in the course as part of learning this incredible healing massage technique, so please be comfortable in your skin.
Become a master of your emotions, your ability to communicate (especially with the opposite sex) and your life, so that each experience you have in your life becomes more refined, blissful…the kind of life you want to continue.
Each step of this retreat is meant to take you deeper into your true self – the one that is there when no one is looking…it is meant to uncover truths that may need to be revealed in order to become more open to the opportunities awaiting you, including the greatest sensual and sexual pleasures we can experience in a human body.

2 gourmet vegetarian meals/day are provided. Please let us know any dietary restrictions when you book this retreat.
We have a different cuisine theme every day to delight all tastebuds! From Italian, Thai, raw, vegan…you won't be disappointed in these love-filled meals. Be sure not to overeat, for the tantric and energetic benefits involved in the teachings.
This enchanted retreat paradise is set in the middle of the high energy island of Koh Phangan, Thaialand.
Read More
Tranquility and stunning greenery all around. Lounge by the pool on our breaks or take off on a beach or mountain adventure up Kao Raa. Hang out at the juice bar in the evening for a symphony of crickets and frogs… for those who enjoy being in nature when they are playing and learning.
Only a short scooter ride to Sri Thanu and the nude beach beside Zen beach…There are dance activities, kirtan and cacao ceremonies awaiting you in this island advenuture.
Many first level bungalows are brand new! The other are shanti and sweet bamboo, surrounded by a peaceful lounging place where you can relax from a day of experiences and hang in the pool and have a sauna.
The earlier you book, the better the accommodation option is – bungalows are filled in priority sequencing and they are limited
What Makes This Retreat Special
While mediation and yoga hold the outline to this retreat (to manage anything that comes up for us!)
The deeper, possibly more arousing element is that we will be giving attention to the ancient practices, rituals and direct massage techniques of tantra.
The three levels of tantra are the foundation of this retreat, going deeper each day as to what and how we use energy to move into intimate spaces and places. This is going to be a week full of juicy touch (in a safe way) and ways that we can help each other rasie the energy and become amazing in the topic of tantra!
You will learn how to purify and sublimate your energy for energy control and the development of the ability to move and surrender in each moment.
You will learn techniqueo how to purify and pleasure another, and also the art of intuiting into the needs of the person you are giving to; when to act and when to allow flow. The process of subliming lower sexual energies upwards is a rewarding focus, reminding us of our connection to source and to each other
You will learn how the combination of great physical and mental development can bring you closer to being able to move into the moments of bliss we all cherish in our hearts and in our abundant lives.
This is a rare opportunity to look at the multiorgasmic response. We also learn the reflexology of the genitals, how to work out traumas via massage, and how to hold appropriate space when people are receiving this amazing type of massage.
What's Included in This Package
Daily yoga practice each day, with different styles of yoga including: hatha, vinyasa, tantric, and yin yoga
Gourmet vegetarian meals
Your choice of beautiful accomodation – tell us if you want a single or double room. Group rooms also available
Instruction in tantric massage – full body, plus lingham and yoni massage as well as learning how to give full body orgasm
Open space and time for self exploration or exploration with another or your partner
Structured time for processing, healing and integration
Professional instruction in meditation – both silent and active meditation to keep you grounded, aware and calm throughout the retreat from an Osho sanyassin with 15 yeas experience with meditation
A typical day in the retreat:
07:15
Meditation – active and tantric
08:30-10:30
Yoga practice or qi-gong 
11:00
Brunch 
14:00-17:30
Chi Nei Tsang, Karsai Nei Tsang, and tantric massage teachings 
18:45
Dinner 
20:00
Evening activity, bodywork session, sauna, time for you or non-structured practice
Private Room
$1249
Nestled among beautiful gardens and palm tree forests with stunning mountain views, Wonderland Healing Center boasts a swimming pool, a yoga hall, steam sauna and massage/treatment areas.
The center is located in an area with easy access to many of the island's most popular tourist attractions: our many beautiful beaches, Pheang Waterfall, Slip'n'Fly Waterpark, the Chinese Temple, Paradise Waterfall, Khoa Ra, as well as options to great daytrips offered by our guest services desk.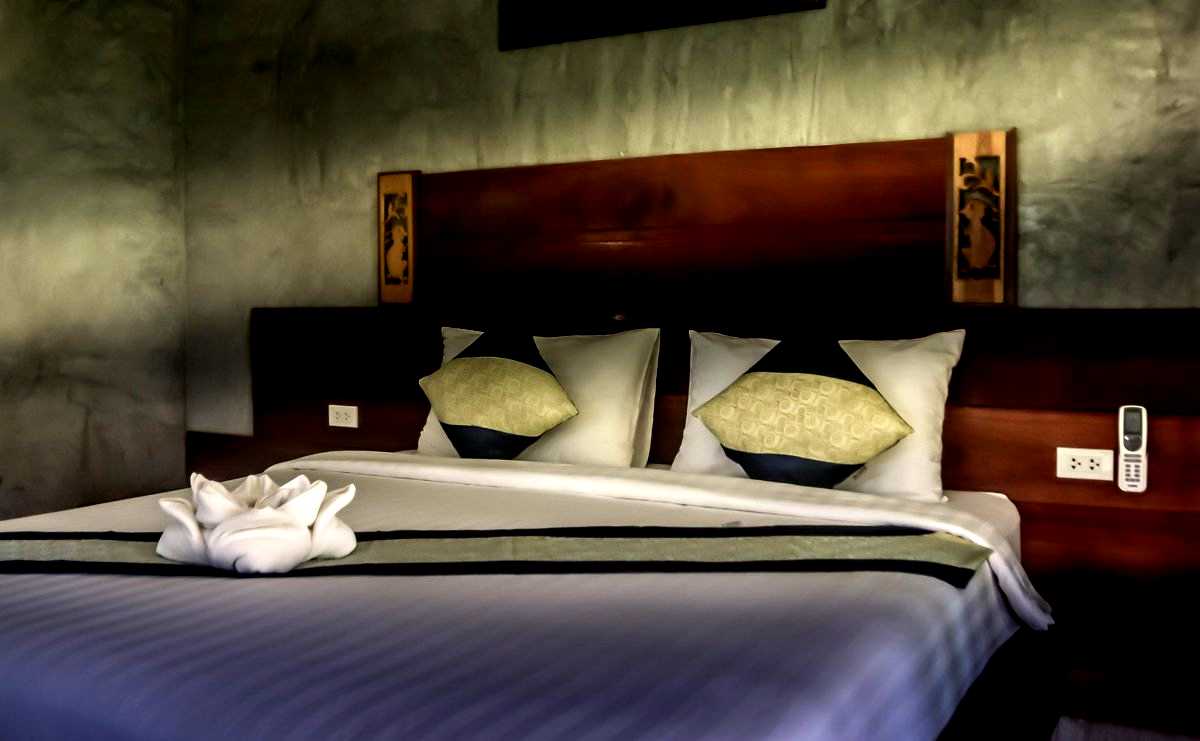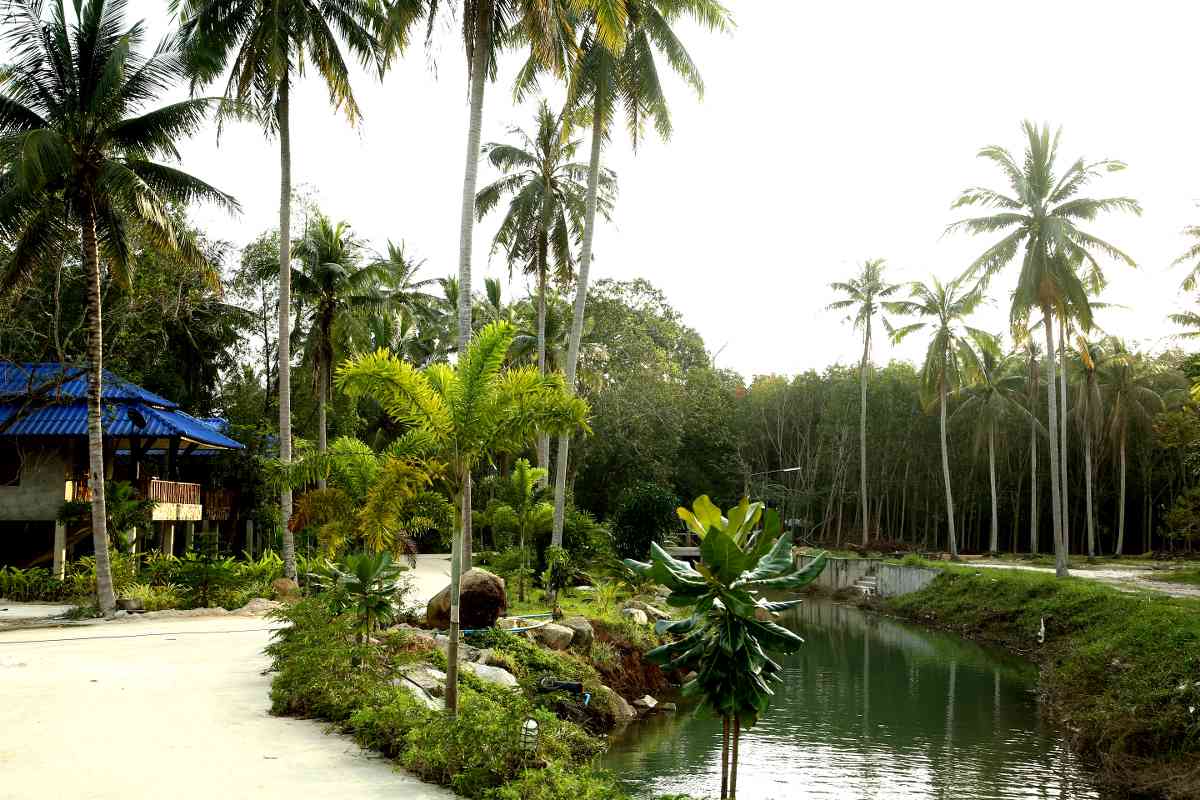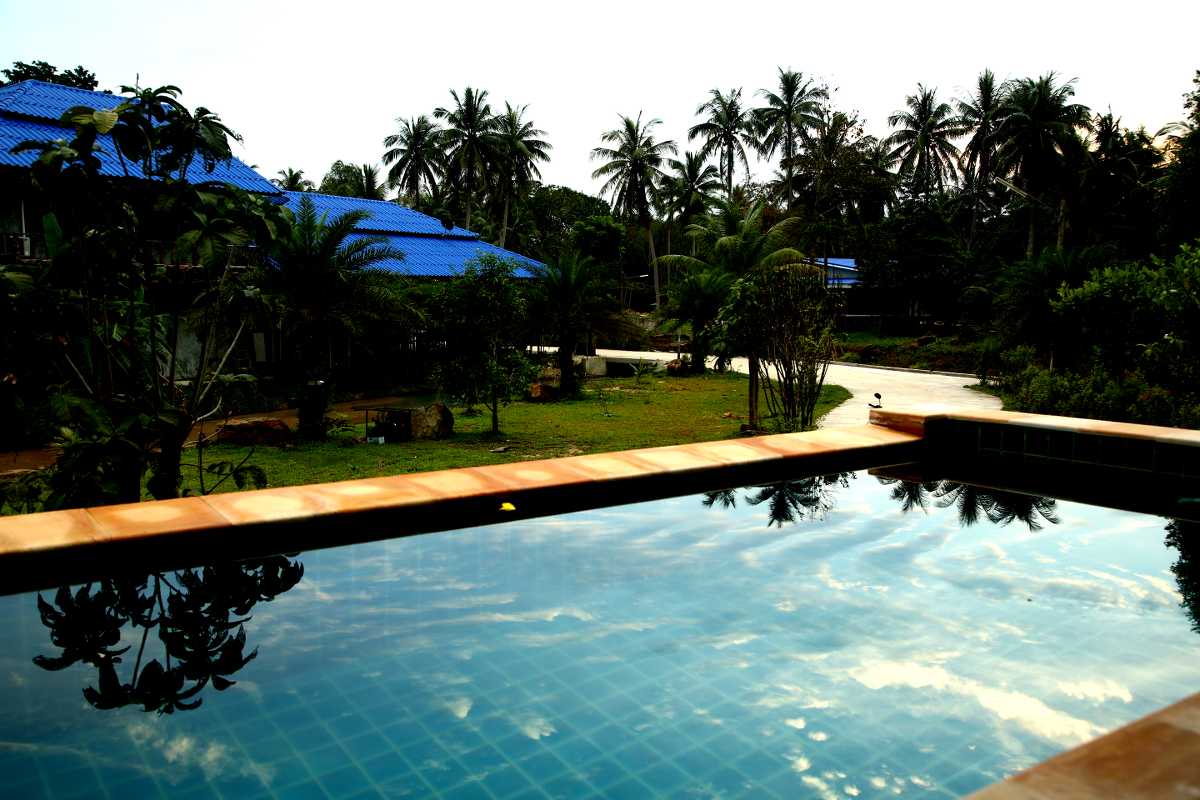 Room for a Couple
$1699 ($850 each)
Nestled among beautiful gardens and palm tree forests with stunning mountain views, Wonderland Healing Center boasts a swimming pool, a yoga hall, steam sauna and massage/treatment areas.
The center is located in an area with easy access to many of the island's most popular tourist attractions: our many beautiful beaches, Pheang Waterfall, Slip'n'Fly Waterpark, the Chinese Temple, Paradise Waterfall, Khoa Ra, as well as options to great daytrips offered by our guest services desk.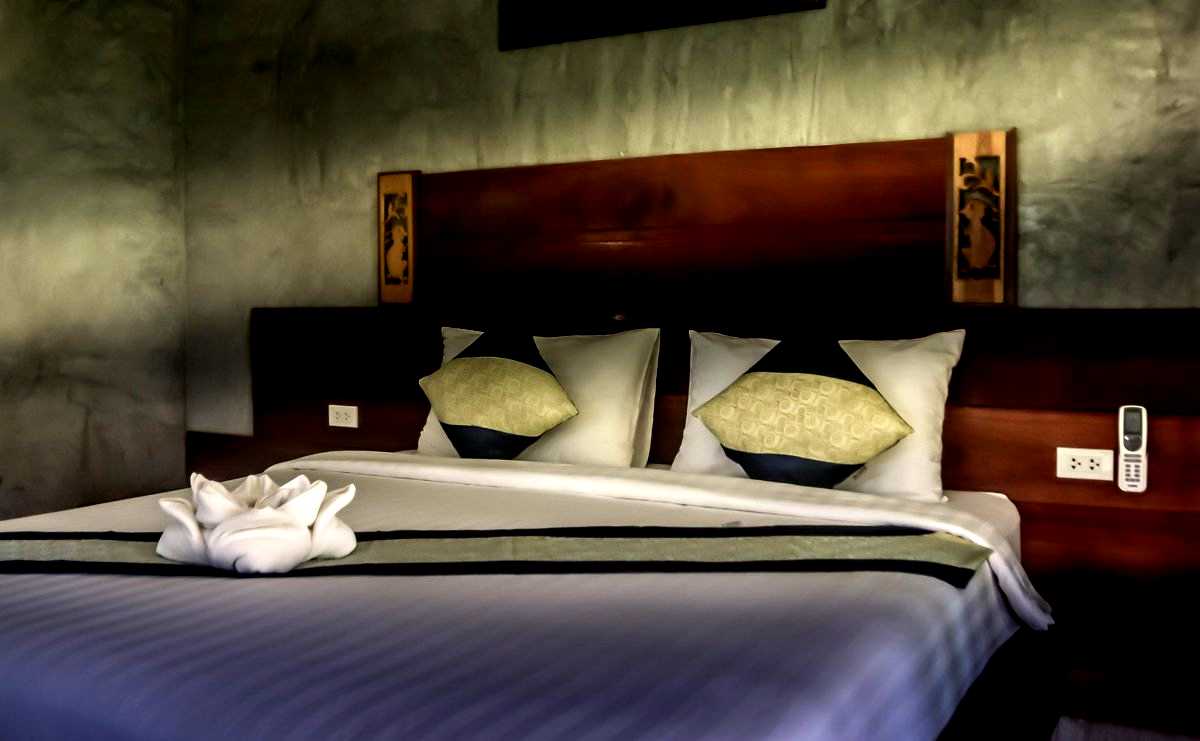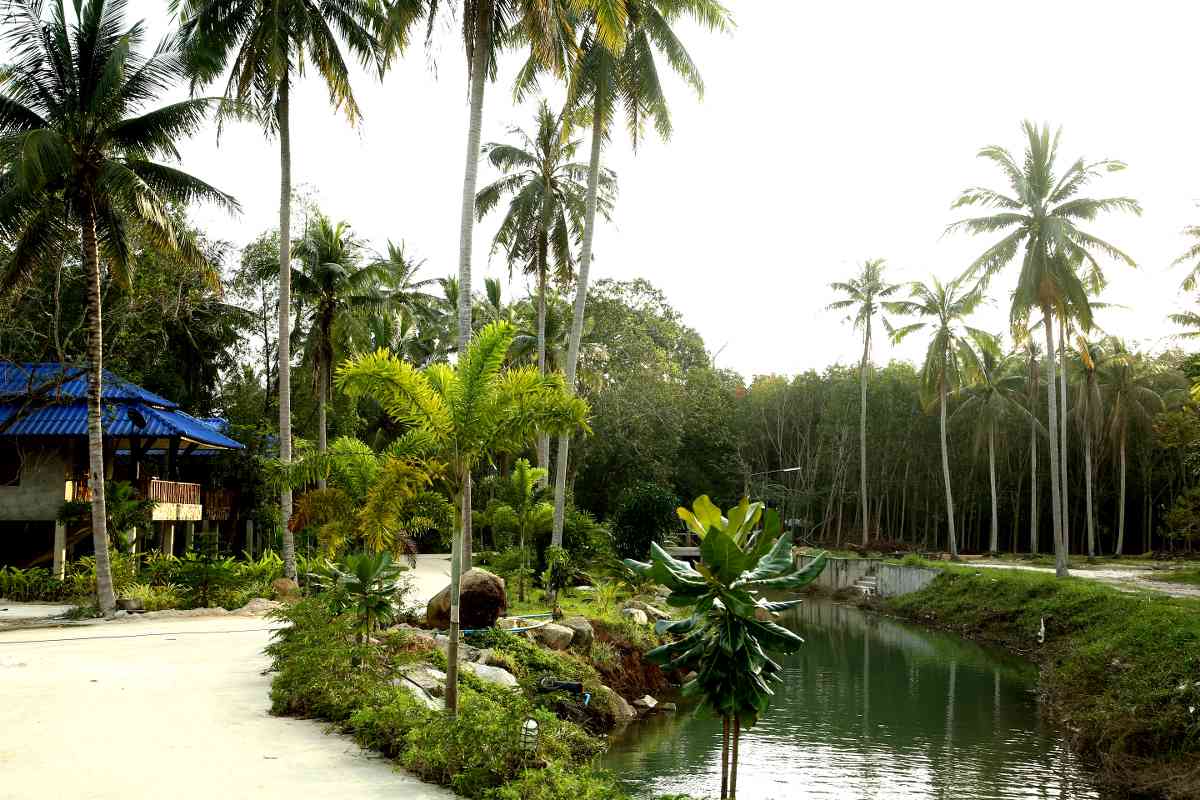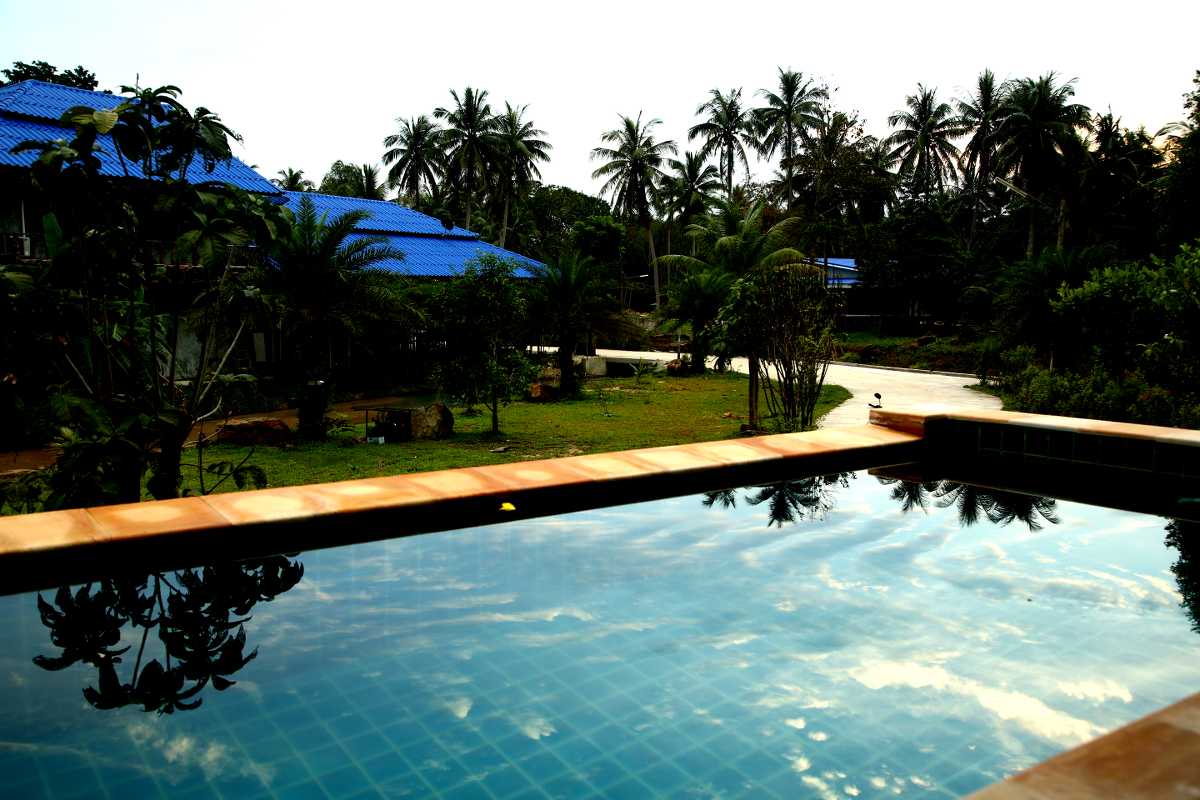 This retreat is open to singles and couples. We work to have balance between men and women, so if you are registering as a single person, we will complete a screening application process. Couples may choose to work only with each other or opt to have the experience of working on another person to deepen learning about the body and different people's energies.
This retreat will be perfect if you are looking to balance your masculine and feminine elements, become more in-tune with the subtler energies that can heal, transform, attract and learn what a tantric way of life can mean for you – energetically, honestly, and authentically. You will completely immerse yourself in yoga and meditation, as well as tantric practice. You will be either introduced or deepen your spiritual practice in an intensive setting, working on the power of manifestation and acting from the place of the heart.
Say yes to the potential of the multi-orgasmic response!
Meals and accommodation are included in the retreat – vegetarian to keep our energy pure and light. We look forward to sharing our knowledge and practical experiences that we have learned in our trainings and through our work. 
Arrival by airplane
Flights should be booked to arrive at Surat Thani Airport (URT) or Samui Airport (USM). You may need to stay overnight either in Bangkok to get a flight that connects or in Surat Thani to get a ferry that connects you to Thong Sala, KPG.
Arrival by ferry / boat
To get to the Island you need to take a train or bus to Surat Thani and from there a ferry to Koh Phangan. Joint tickets are available from any travel agent.
Arrival by taxi
Take a truck taxi from the pier in Thongsala to Sky Palm Villa Resort. It is right beside Jungle Garden and the old gas station on the inner road ( not beach road ).
We can arrange pick up from the pier if you send us your itinerary in advance.
$1249 USD accommodation level one
$375 deposit required to hold your place
An application is required for approval into the training retreat – please email us your intention and interest
Includes all meals and accommodation
"I had a great week of intense feelings. The mediation and the yoga were very pleasurable and good to start the day with. From the massage part, I learned a lot, especially Taoist techniques. The lingam massage technique was already quite familiar to me through my work."
"I really liked connecting with people in a way that was intimate but also surprisingly asexual. I felt energized and free after the lingam massage and also confident."
" I has such a great experience. I didnt think it was possible to learn so much in a short time. I am confident I can use the teachings here moving forward in my life, and I would recommend a retreat with Satyama to anyone in transition or needing a break from their normal life. "
" Satyama is approachable, educated, informed, passionate, and the most enjoyable classes of my life were with her due to the energy she provides and environment she created. "
"It's been a great experience of tantric massage and also everyday classes. Every session worked differently on all aspects of my body-mind system. Satyama is a very professional teacher; passion, charming, beauty, quiet, honest, brava, brava, brava. Thank-you!"
"The retreat as a whole was an awesome experience! Got to share and learn so much with really loving people. Got way more than we paid for. Thank you Satyama and Urmas. Please keep me posted of your other events and retreats as I would love to take part again."