Chi Nei Tsang Abdominal Massage Training
Level 1 certification – become a practitionner!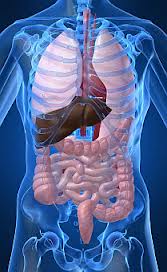 Otherwise known as Taoist Abdominal Massage, the stomach is our centre for emotional repression, therefore the centreand beginning  of all health issues. In  Taoism, it is understood that when we have an emotional block, it shows up in the belly as a hard, painful place in the stomach, liver, kidneys or around the navel.
CNT technique allows unreleased emotions to be felt, expressed and released. It clears blockages, eases tension, and moves blood and lymph fluid to promote healthy bowel clearance. It is known to promote fertility for those who wish for children and to heal endomitriosis or other issues of the stomach – hiatus hernias, certain types of cancers, and promotes weight loss by assisting in the natural health of our digestive systems. It is great anytime or for additional support during a cleanse or fasting process.
CERTIFICATION IN CHI NEI TSANG: Level 1 – December 5-8, 2017 and Feb 12-15 2017 at Samma Karuna Healing and Awakening School in Sri Thanu, Koh Phagnan, Thailand. Learn how to be a CNT therapist! 12:00-3:30pm each day.
10000 bht pp. Call +62 0931865568 to register or email info@opentobliss.com to reserve your spot.
Level 2 and Karsai Nei Tsang (genital) training also taught by individual request. Email satyama@satyama.ca for dates and times available
Be sure to receive a treatment before you take the training: info@opentobliss.com
http://www.youtube.com/watch?v=ti1jm38Nz30